Pocket Bidet for Daily Wash
Why insolife to R&D the Pocket Bidet?
After the research through the marketing, insolife at the request of customers, goals to R&D a electric portable bidet that would be discreet and portable enough for anyone to experience the best of bathroom hygiene no matter where they are, without being embarrassed about being scrutinized by others.
What is Pocket Bidet?
It's a portable electric bidet sprayer for butt washing after using the toilet.
It is easy to carry around and can be hidden in your hand. 
Why use Pocket Bidet?
1. Convenient and portable
※Putting it in your pockets and bags means you can enjoy a smart toilet bidet anywhere. No more worries when going to a restroom.
2. Washing better than Wiping
※No matter how hard or how many times you wipe, there are always some feces residual on the butt or even the underpants.
※Repeatedly wiping can abrade the butt skin and cause bacterial infection which make you feel tickling or burning. Frequently rubbing the babies' butt with toilet papers will damage their soft skin as well.
※Washing with water is effortless, environmental-friendly and money-saving, helps you save more toilet papers while no more abrasions or cross-infections caused.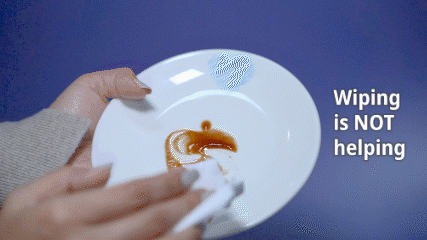 3. Female hygiene
※It can be used for women's menstrual period, postpartum and daily private parts cleaning. It's safe, comfortable, and hygienic
4. Patients with hemorrhoids or postoperative patients who can't wipe.
※Washing the butt with warm water can help smooth bowel movement and relieve hemorrhoid problems. The high-level water spray can be used for hemorrhoid care, and the low-level one is for postoperative care.
Various uses:
1. Adult butt washing in the toilet.
2. Female hygiene.
3. Babies' daily butt washing.
4. The elderly, hospitalized patients and pregnant women can use it without bending over.
5. Drivers, office workers and other sedentary people go out to use the toilet.
Insolife Exclusive Design:
1. 14 Water Holes & 45 Degree Inclination Mini Shower.
Pocket Bidet designed 14 holes (different from others several holes) and low noise motor inside when using. Effortless auto washing. Continuous, strong, and stable water spray, like a miniature travel portable shower for personal cleaning, giving you a comfortable shower feeling.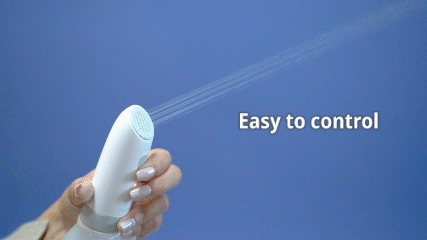 2. Power-Soft Modes for Choice.
The Portable Electric Bidet have two water pressure mode to meet your different demands.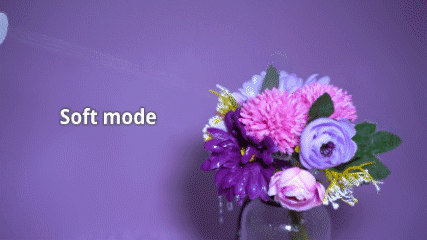 3. USB Rechargeable.
The Portable travel electric bidet sprayer has USB charging, gives you up to 60 uses on a single 1.5-hour charge. Ensuring your mini shower always has power.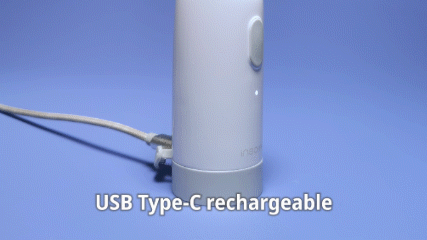 4. Mini Size.
It's discreet, portable, and mini travel size. You can easily put the portable bidet into your pocket when you're on the go, it's not awkward to use in public.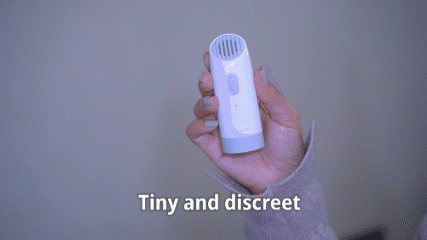 5. Bottle Replaced.
Compatibility with ordinary plastic bottles whose cap size is 28 mm, make it more convenient to use when going out.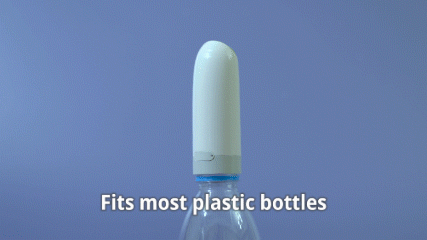 6. High Quality& Easy to Use.
100% BPA FREE materials that are absolutely safe to use. 45 degree inclination sprayer design - Ergonomically designed for comfortable cleaning, simply fill it up with water, press the power to spray yourself clean. Don't need a plumber or any tools to get set up. Gone are the days of the bidet toilet seat attachment. Now you keep clean whenever you go, wherever you go.


Stop Wiping, Start Washing with Pocket Bidet.
INSOLIFE goal is to offer you the best shipping options, no matter where you live. We deliver to hundreds of customers across the world every day, ensuring that we provide the highest levels of responsiveness to you at all times.
Returns Policy
Purchases made on insolife.com may be returned within 60 days of purchase by contacting service@insolife.com. We will provide a return authorization number as well as shipping instructions for your return package. Return shipping and handling charges are the customer's responsibility.
REFUND
Refunds are only available for non-personalised or non-customised product. We can only accept non faulty items returned to us within 60 days of purchase. All items must be returned to us before a refund or replacement is issued. Please thoroughly inspect any item your order from us on receipt as we will only accept products returned to us in their original condition and fit for re-sale unless we have been given prior notice that an item is faulty. Delivery charges are non refundable unless the item purchased is faulty or incorrect.
Damaged Products
When your insolife.com order arrives, please inspect the package for any damage. It is normal for the shipping package to show some wear, however, if you think a product in your shipment is damaged, please contact us immediately at service@insolife.com. Please provide the order number along with your email address and phone number for fastest service. To ensure prompt resolution, please keep the original shipping package and the damaged product for inspection. If, after having examined the product, we confirm that it is damaged, we will provide you instructions for returning the damaged product to us at our expense and issue a refund for the price you paid for the product to the original purchaser's method of payment. Your original shipping and handling charges will not be refunded, but any replacement for a damaged or defective product will be shipped to you free of charge.
Shipping Info
Shipping Cost:
VIP Express Shipping (5-10 business days): Free Shipping
Shipping Time:
VIP Express Shipping: 5-10 business days
Delayed packages:
1.If you don't receive your package within 30 days since the posting day, please email us at service@insolife.com and we will make the necessary arrangements.
2.If your package was lost, we will send you a replacement free of charge.