Pads Mate for Feminine Wash
What is Pads Mate?
It's a portable electric water sprayer, used for female vulva cleaning during period, after using the toilet and in case of need.
Slightly larger than a lipstick, super easy to carry around.
Why you need Pads Mate?
1. Fail to clean residual menstrual blood on the vulva before changing pads can easily lead to Candida infection.
2. Once infected, the embarrassing odor will linger for a whole month. Wiping with toilet papers doesn't help.
3. Blood, feces, urine, and female secretions, etc. can be easily mixed and left in your private parts when wiping with toilet papers, causing cross-infection and more intense smell.
4. Washing with water every time you go to the toilet is the key to avoid gynecological diseases and stay away from embarrassing orders.
5. During the period, use Pads Mate to wash vulva with warm water can effectively prevent the new pad or tampon from being contaminated by residual menstrual blood.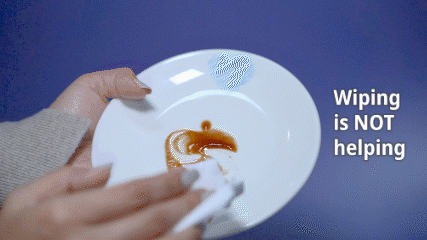 Advantages:
1. Cleaning with a wash basin that reuses the contaminated water is not clean at all. Use Pads Mate with running water instead of a basin can avoid circulating infections.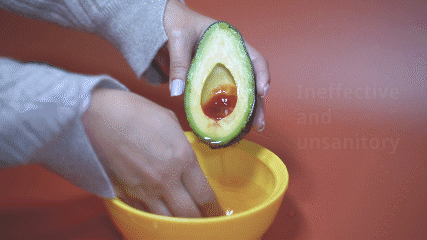 2. Wiping with toilet papers can easily lead to cross infection. The Pads Mate uses pure water that is natural and safe without irritation, make your private parts clean more thoroughly.
3. The Pads Mate is more professional and user-friendly than toilet bidets. A toilet bidet has the nozzle from the rear, which can easily cause fecal infection. It's safer and more sanitary to use Pads Mate to rinse from front to back in order to protect your vaginal health.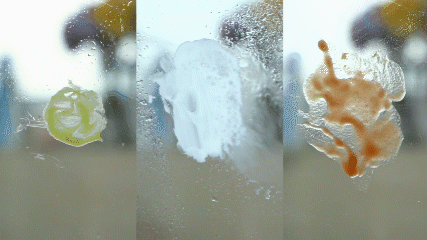 4. When going out, there could be no washing tools. Use the small and portable Pads Mate to solve the washing problem.The sprayer also can compatible with ordinary plastic bottles whose cap size is 28 mm, make it more convenient to use when going out.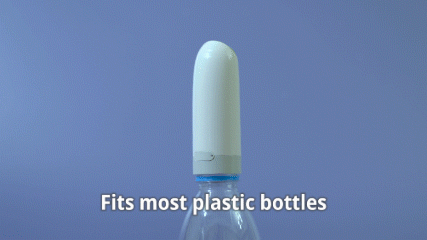 5. With 14 holes on the sprayer, larger water jet area, high-low level setting, it's gentle and comfortable, specially designed for women.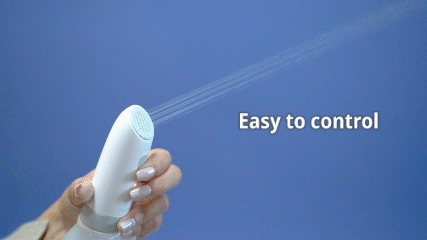 6. Exclusive Two Modes Water Pressure Designed for Female. The portable sprayer have two water pressure modes to meet your different demands. The specially adjusted flushing force is in line with female comfort level to avoid discomfort caused by excessive water impact.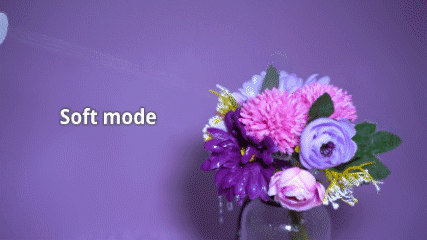 7. The portable washer has USB charging, gives you up to 60 uses on a single 1.5-hour charge. Ensuring your mini shower always has power.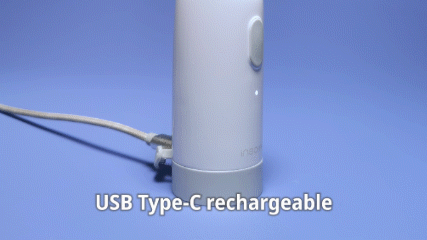 Portable & Decent
The Pads Mate is totally small and discreet. Unlike any other bidets, it's not visible to others when you hold it in your hand and when go in or out of the restroom. It doesn't take up much space in your bags or pockets, and it can be used at home, company, school, hotels, public toilets basically anywhere you want. It makes you clean, refreshing, odorless, and feel warm and cozy every day.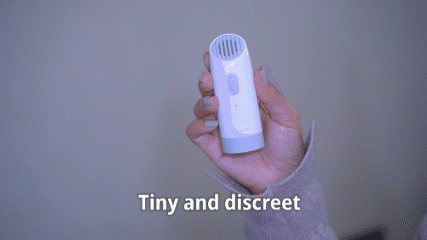 How to Use:
Fill the water bottle with pure water below 100 °F.
Screw on the sprayer clockwise, after adjusting the posture, press the switch button to start washing, press the button again to switch to high-level.
When the water runs out, it will automatically shut down in 3 seconds. You can also shut it down by pressing the switch button. Unscrew the sprayer counterclockwise.
You can also use a common plastic bottle whose cap size is 28 mm and follow the same steps to enjoy it.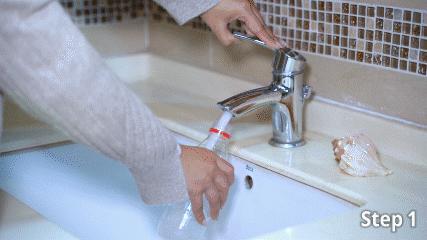 Enjoy it every day in the toilet and every month during the period. 
No more odor, just dry and clean!
INSOLIFE goal is to offer you the best shipping options, no matter where you live. We deliver to hundreds of customers across the world every day, ensuring that we provide the highest levels of responsiveness to you at all times.
Returns Policy
Purchases made on insolife.com may be returned within 60 days of purchase by contacting service@insolife.com. We will provide a return authorization number as well as shipping instructions for your return package. Return shipping and handling charges are the customer's responsibility.
REFUND
Refunds are only available for non-personalised or non-customised product. We can only accept non faulty items returned to us within 60 days of purchase. All items must be returned to us before a refund or replacement is issued. Please thoroughly inspect any item your order from us on receipt as we will only accept products returned to us in their original condition and fit for re-sale unless we have been given prior notice that an item is faulty. Delivery charges are non refundable unless the item purchased is faulty or incorrect.
Damaged Products
When your insolife.com order arrives, please inspect the package for any damage. It is normal for the shipping package to show some wear, however, if you think a product in your shipment is damaged, please contact us immediately at service@insolife.com. Please provide the order number along with your email address and phone number for fastest service. To ensure prompt resolution, please keep the original shipping package and the damaged product for inspection. If, after having examined the product, we confirm that it is damaged, we will provide you instructions for returning the damaged product to us at our expense and issue a refund for the price you paid for the product to the original purchaser's method of payment. Your original shipping and handling charges will not be refunded, but any replacement for a damaged or defective product will be shipped to you free of charge.
Shipping Info
Shipping Cost:
VIP Express Shipping (5-10 business days): Free Shipping
Shipping Time:
VIP Express Shipping: 5-10 business days
Delayed packages:
1.If you don't receive your package within 30 days since the posting day, please email us at service@insolife.com and we will make the necessary arrangements.
2.If your package was lost, we will send you a replacement free of charge.